A wise man with a mustache once said that to travel is to take a vacation from yourself. This was true a century ago as it is today. Other than that, pretty much everything else about traveling has been transformed – the actual travel (getting from one place to another), the experience itself and how we remember it.
With a new season of travel ahead of us, we gathered a few thoughts on what modern travel is and how it impacts us – the travelers of today.
We Can Travel Anywhere – Fast
Folks have been traveling since the invention of legs. Other inventions have come along – the chair, the wheel, the engine – extending distance while shortening travel time.

"It's a small world after all" sing some Disney characters, and it sure is getting smaller.

On August 11, 1938 the first nonstop transAtlantic commercial flight landed in New York after a 25 hour flight from Berlin; there were 26 passengers on the flight. Today the same flight takes 9 hours and 15 minutes, with about 400 passengers.
Elon Musk, SpaceX founder, revealed a plan last year to use the company's interplanetary missile system for commercial flights – "anywhere on Earth in under an hour" for around the same price as an economy airline ticket.
Until teleportation is invented, that sounds pretty good.
We Travel Plenty
We couldn't find concrete statistics, but we're pretty sure most of us travel more than our parents and our grandparents – they really didn't see the world.
Traveling is a recurring occurrence in our life. It's something that we do. We can bet that most of our guests get on a plane more often than they go to the opera.
The high frequency of travel doesn't diminish our excitement of the experience, which is a rarity. We tend to lose enthusiasm over things we do repeatedly, but not travel. The more we travel, the more we want to travel, maybe because frequent traveling has become a source of pride, and a probable indication to the number of your Instagram followers.
We'll probably travel more in the future, and that also sounds pretty good.
We Know A Lot About The Places We Travel To
Imagine getting off a ship. It's 1854, you just endured a six-week sail from Amsterdam to Boston. You step onto the dock, put your suitcases down (or rather the crew brings your wooden trunks.) You look around.
What do you do then? Where do you go? Do you even have hotel reservations? (You had to make these at least 5 months in advance considering mail, the paper and envelope kind, took the same time.) And how do you even get to the hotel? And most importantly – what are the cool spots of this exciting new city?
If we think of the scope of information we have today on a place we arrive to on the first time in our life – it is mindblowing; a near unfathomable leap in communications technology and human development has resulted in a new kind of traveler who is informed, confident, and empowered.
We've never been there before, but we know how the apartment we'll sleep in looks like (yeah, we stay in apartments when we travel now, 19th century dude!); we know where we'll have dinner and probably what we'll order; we know what we want to buy and where to buy it; we even know exactly how the artsy neighborhood we'll visit feels like since we read a bunch of reviews about it.
We Relive Our Travels
We relive the experience while it's happening when we take a picture of it. We relive it seconds later when we look at the screen to check the image we just took.
We relive the experiences of our day when we post images online, at night, in bed.
Then on the following days we check likes and comments and relive the moments liked and commented on the most.
When we return home we share the pictures with family and friends.
Fast forward to six years later, when an image from the very same date six years ago pops onto your screen. That awesome restaurant (that Andrew365 posted an image of) that you had an amazing dinner in and now you remember it all, especially the risotto. The risotto was amazing.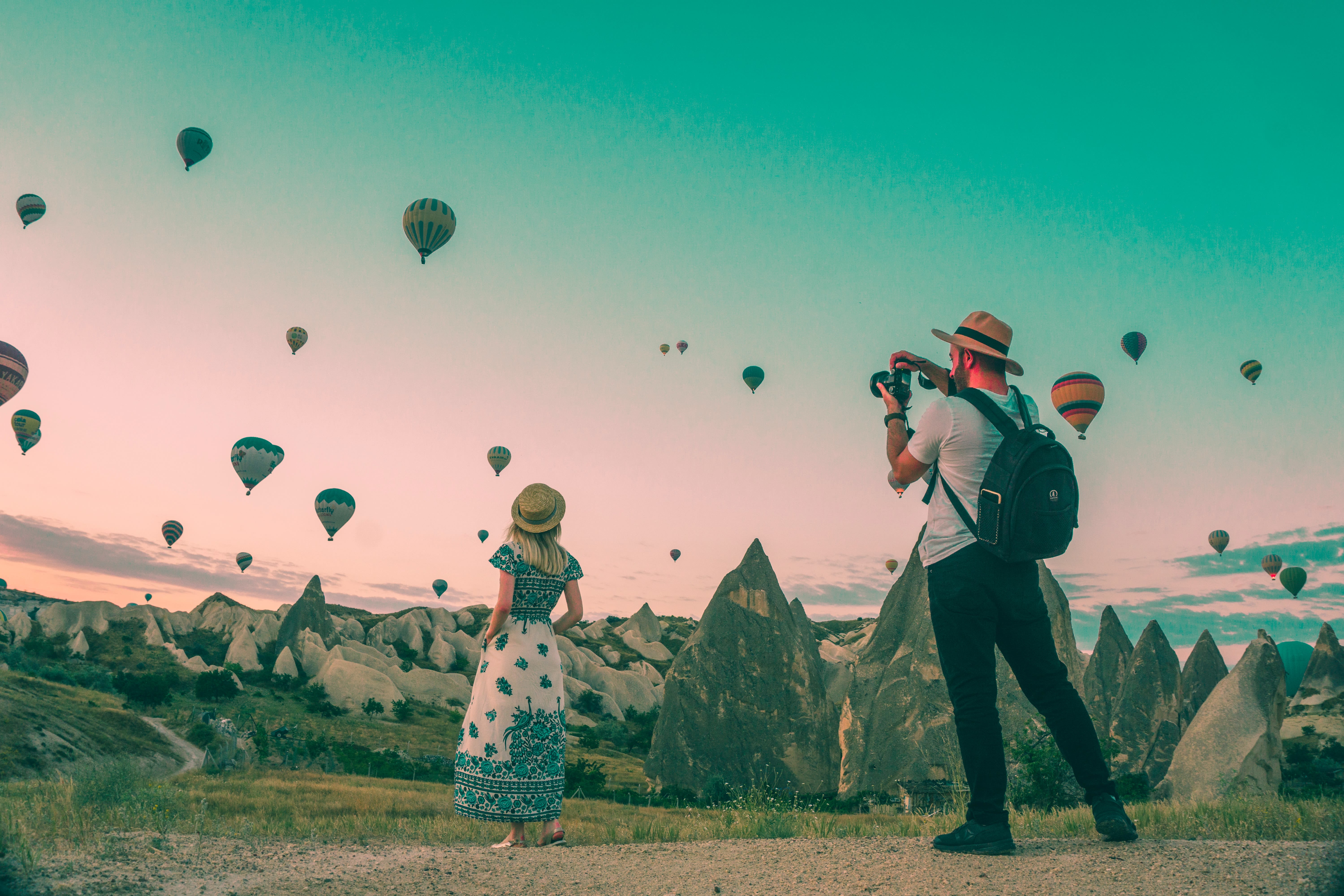 The modernity of travel extends to many more of its aspects. Language barriers are on the verge of collapsing, cultural differences are dissolving, we stay genuinely connected to family and friends back home so the homesick factor diminishes when we travel. And to our mind, the fact that we're staying in an apartment, rather than a room, has profoundly changed our travel experience.
An apartment is an extension of the place it's at, an integral part of the city around it. Apartments are where the people live and it's the people who make the city what it is.
To experience a city from an apartment is to become one with the city, if only for a few short, sweet days.