Putting together a packing list for a trip to Europe can take a bit of planning, that's why we've put together a list for you.
Before we begin, let me clarify: I am defining winter as from approximately November until March and I am referring to Western Europe – in particular, France, Italy, the United Kingdom, Ireland, and Belgium. Of course, the further North you go the colder it gets.

If you are traveling from outside Europe, it's important to know that the weather in many parts of Europe can turn on a dime. The sun may be out one minute and then a short while later you will find yourself in the middle of a torrential downpour.

That's why traveling to Europe in the winter can take a bit more planning than during other seasons. But, if you're prepared for all the elements possible, you're far less likely to get caught off guard.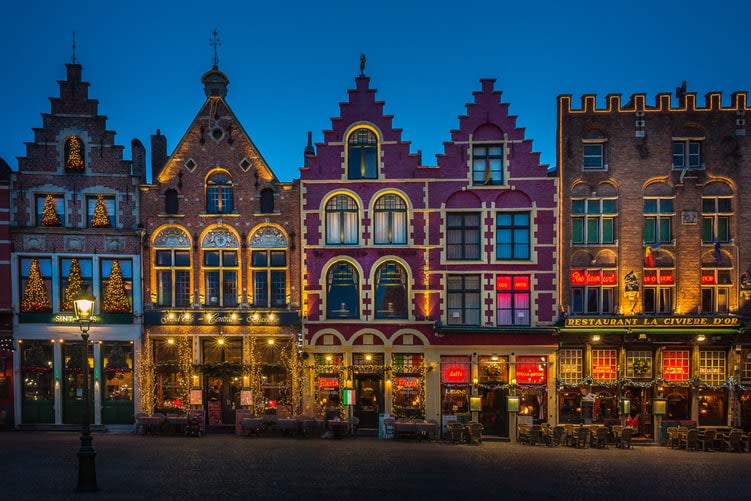 What you MUST bring
Before we get into specifics, it goes without saying that traveling light is the way to go – yes, even in the winter. One of the perks of staying in a (Sweet Inn) apartment with a washing machine is that even when traveling for an extended amount of time, there's no need to pack your entire wardrobe.

Now that we have made our pitch 😀 it's time to move on to our top three recommendations:

Thermal Leggings

I was hesitant to try these as well, they are not the sexiest item of clothing in my closet. They did, however, become my most favorite piece of clothing during my first winter trip to London. What's more, no one needs to see them. I wore them under my favorite maxi dress, hidden under skinny jeans and they can even double as a super comfy pair of Pajamas!

The Right Coat

I guess this one is pretty obvious, but it's important to get your coat right. It needs to be warm enough to protect you from the elements, but not so bulky that you overheat when strolling through a museum. Make sure you go for a longer, slightly oversized coat that you can fit plenty of layers underneath.

Waterproof Boots

Not all boots are made for Europe. What may have worked back home, may not stand up to the wet or even snowy conditions you will experience in the European winter wonderland.

What to LEAVE at home
Bring thinner layers – layering is the way to go, it will give you a more versatile wardrobe and pieces can be adapted to different occasions.

Bulky sweaters, though cozy and comfortable, take up precious space in your bag. Switch to layers by substituting three or more tops for the two sweaters or sweatshirts you would have packed.

I like to wear one bulkier sweater with jeans or leggings while traveling and have a lightweight cardigan, or sweater, that I can wear over a long top packed away in my bag.

Ultimately the rule here is: don't add in sweaters but replace other tops with them.

The Complete List
Clothes for her
1 pair of thermal leggings
1 cardigan/ sweater with buttons or a zipper
4 long sleeve tops
1 sweater dress
3 pairs of jeans/pants
1 pair of leggings
1 warm coat
1 thin fleece/windbreaker
6 pairs of underwear
2 bras
6 pairs of socks
1 pair of warm wool socks
1 pair of warm boots
1 pair of flats
1 set of warm pajamas
Clothes for him
1 pair of thermal underwear
1 cardigan/ sweater with buttons or a zipper
4 long sleeve tops
3 pairs of jeans/pants
1 warm coat
1 thin fleece/windbreaker
6 pairs of underwear
6 pairs of socks
1 pair of warm wool socks
1 pair of warm boots
1 pair of casual shoes
1 set of warm pajamas
Accessories
Sunglasses
2 scarves (1 thick)
1 pair of gloves or mittens
1 warm hat
Moisturizer
Chapstick
THE SWEET INN TIP: This tip is not winter-specific but winter is definitely a time you are going to want to take advantage of this service. I'm talking about Stasher. You may have heard us mention this service in the past – Stasher is the world's first luggage storage network. They connect you with hotels and stores that can keep your luggage safe while you enjoy your time in a city. Don't get caught in a downpour with all your clothes on your back – just stash your luggage in a central location and pick it up when you are done exploring.


Chava is the content manager at Sweet Inn.
She loves traveling the world with her family and collecting tacky magnets for the fridge.